Azek continues to be industry front runner in the composite decking world. Deck Specialists inc. features Azek decking for our composite decks.

We are offering cortex hidden screw plug system with our azek decks. these plugs become invisible, but are far superior to clip systems!. clip systems are non repairable and hold too large a gap. face screwing is the only uncompromised method of decking fastening, and these screw plugs work extremely well.


Azek capped polymer decking now offering 30 year limited warranty fade and stain, tougher surface for better scratch resistance.
we highly recommend Azek for your custom high end composite deck.



with expanded color selection





yikes! trex decking broken by fallen ice, another good reason to go with a quality decking and NO hidden fasteners!
Oil prices are down but don't look for the savings to be passed down to the consumer in products made from oil

Azek current decking colors, Azek continues to be strong composite decking choice with their PVC offerings.


Weather Update:

Spring is finally here it is now time to build that deck, Do not delay we will book up quickly.

Call or

e-mail

early to beat the rush!

This years unprecedented snow fall in CT has seen many deck collapses, sometimes just the natural snowfall was enough, and other times the additional snow from roof shoveling or raking was overwhelming on older and tired decks. Don't despair insurance can help out and now is a good time to upgrade to a better material, shape and design.

Credit Card payments: Deck Specialists inc. is happy to report that we are now accepting credit card payments thru paypal.com the #1 secure online payment company. We can process credit cards for paypal members and non member.



check us on facebook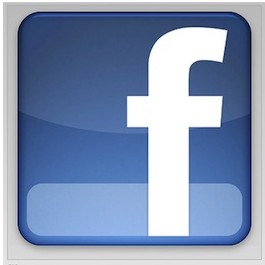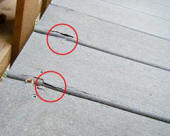 Veranda recall: Louisiana-Pacific recalled 48 million feet of veranda and weatherBest composite decking, for prematurely deteriorating and breaking, posing a serious risk to anyone on a deck of recalled materials. We have always been wary of the low end composites and this is a great indication of why. Imagine spending thousands on a new composite deck to have it fall apart before your eyes in a matter of a few years.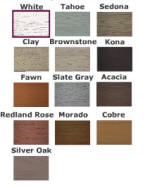 Azek expands color offerings: Azek has greatly expanded the color pallet of their PVC decking line, originally Akez only short coming was a drab choice of mostly muted pastel colors. Now Azek offers a full line of exciting colors are wood hues, so there is something for everyone.
Home Show: Deck Specialists Inc. will not be attending the fall or spring home show this year.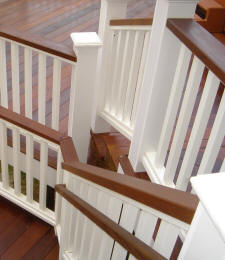 More and more people are doing their deck and other home improvement research online. it makes since as you can do your research on your own time schedule and not have to wade through crowds. We have been aware of this trend and are always looking to update our site and give you as much information as possible. we have tons of pictures or own projects and explanations of all aspects of your work. it is samples of the materials we use it's after, contact us and we can either drop off or mail you the sample your after. we can also provide you with a some a list of our completed projects in your area for you to view in person. we have been pioneers in the online quote.
Online Pricing: We added a pricing page 5 years ago to much success, you can visit this page get sample pricing on some more or less standard deck sizes, you can also contact us from this page to receive pricing for a non standard or custom fit deck designs based on your pictures and sketches. We can work with you on your deck design and get you a online quote many times just from your pictures and sketches. We can also come out to your site and confirm measurements even when you are busy. You may also easily contact us for a deck quote thru our online contact form http://www.deckspecialists.com/contact_form.aspx
Ipe (ironwood) Decking: Deck specialists Inc. pioneered Ipe decks several years ago and we are proud of all the fantastic Ipe decks we have completed. Ipe continues to be the premier Outdoor deck material. Ipe lumber price continues to climb but we are doing our best to maintain both supply and reasonable costs. At this time Ipe is still the best high end material buy.
Composite Decking: composite decking have been around for quite a few years now, and many improvements have been realized, as third and forth generations of popular products reach market, overall quality of the boards it much higher then the original products firsts released and newer products coming to the market also share these innovations. Appearance: both in surface graining, color and overall consistency is much better. Strength and overall stiffness is much improved (still, joists should be closer together then normal 12" rather then 16" but less sagging is realized.) permanent staining and heat transfer are still issues but strides have been made. We work with several of the better composite materials.
#1 Pressure Treated Framing: We are proud to use only #1 grade hand selected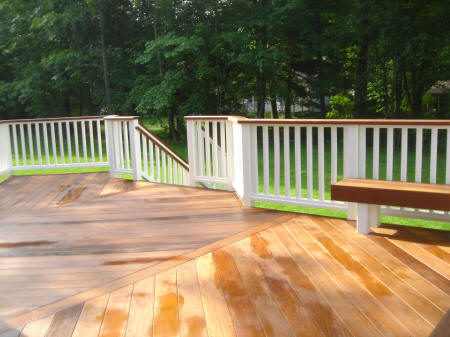 pressure treated framing. The industry standard for framing is #2 SYP PT framing, in fact all the joists and beam span charts are generated using #2 lumber, we proudly use all #1 giving you a stronger more consistent deck project.
Vinyl Lumber: We are entering our 9th season with our current high end vinyl lumber supplier. We could not be happier with the quality and looks of this material, we feel it the finest in the field and we purchase the material by the truck load exclusively for our railings.
Procell news: Procell technology has been purchased by Azek, also cellular PVC boards are being offered from Cellek , Trex and Sensibuilt . Azek is one of the high end composites we recommend.
Sensibuilt has merged with Fiberon composites. Should secure Sensibuilt's place in market.
CPI plastic group makers of Eon decking has filled for bankruptcy. Eon has been plagued with problems with their product, largely attributed to heat expansion and contraction, many Eon deck owners complained of creaking, squeaking with deck board movement, and even cracking if boards are fastens too securely.
Certainteed has discontinued their Boardwalk composite decking line, Dow has dropped Symmatrix, Alocoa halted Oasis, Is this going to be a trend? are the multitude if composite deck companies going to drop their lines with increasing competition? Other like Fiberon and Weatherbest have merged in hopes of capturing a better share of the market.
New PT formulas: Once again the PT market has seen sweeping changes in the preservative formulas, fazing out are the highly corrosive ACQ formulas to be replaced by friendlier micronized formulas with their smaller copper particles that require no solvent to dissolve into water based treatment solution