Hot Tub Decks

Hot Tubs continue to be very popular and a properly designed deck is necessary to not only hold the deck, but create easy access to the hot tub. Hot decks need be very strong as the average hot tub when filled can weigh as much as a car. This usually means an extra beam or two and 6x6 posts (usually spaced closer together) and shorter joists spans.
The tub can sit on top of the deck with stairs or platforms up to it, be partially sunken, or my favorite, sit on a lower level with one or more sides butting up to the main deck. This creates an easy entry point aiming for the top of the tub to be about 16" above the main deck. Even elderly can now sit down on the top rim of the tub and swing their legs in. Perhaps the most difficult tub to enter is a fully sunken or flush mounted tub and probably should be avoided.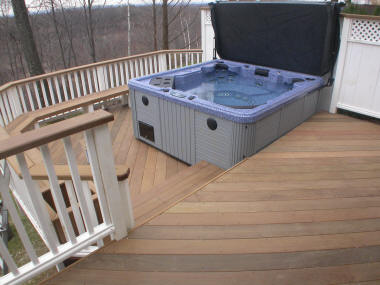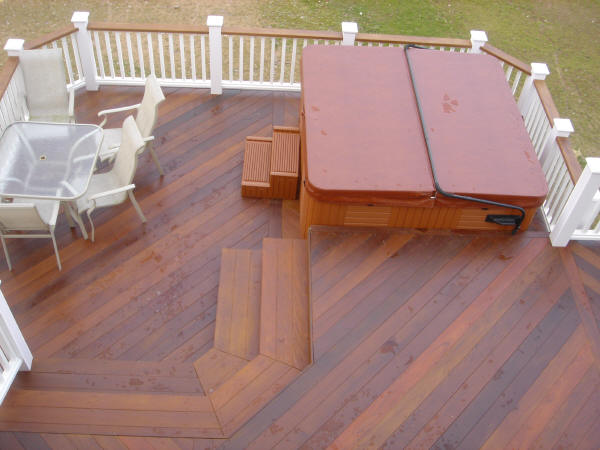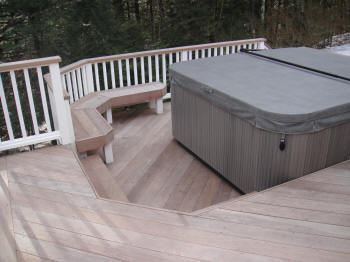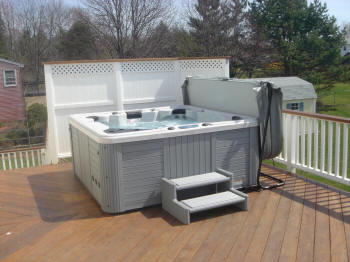 Remember to keep the distance to the house or mud room as short as possible, for those wintery sprints into the tub as a good hot tub will be used year round. A privacy wall is also a good idea for hot tub decks especially higher decks. Also, remember to allow space for the cover lifter and access panels. A 7' by 7' hot tub will require at least a 10' by 10' deck area.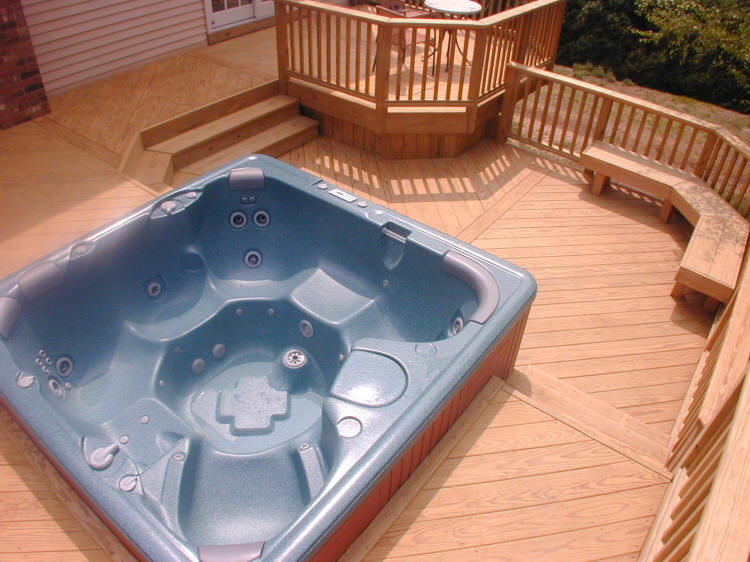 We have done a lot of decks for http://www.sunwrights.com