1. In what area do you work?


Our shop is located in Manchester CT. We cover a 30-40 minute radius, which includes these towns: Avon, Bolton, Canton,Colchester,Coventry,Cromwell, East Granby,East Hampton,Ellington,Farmington,Glastonbury,Granby,Hebron, Manchester,Marlborough,Middletown,Newington,North Granby,Portland,Rocky Hill,Simsbury,South Windsor,Tolland, Vernon,West Hartford,Wethersfield,and Windsor CT. Call or e-mail about other areas
2. What kind of projects do you undertake?
As the name suggests, we are happy just building custom and replacement decks. Occasionally, we will build a pool deck if attached to part of a larger project, but prefer to leave them for the pool companies. Very rarely we embark on sunrooms or screen rooms. We prefer to focus our energies on building the best possible deck we can for you!
3. What materials do you work with?
Throughout this site you will learn that we prefer Ipe, the ironwood, in conjunction with solid vinyl lumber for the rails. Ipe is the undisputed best outdoor material. We also still build plenty of PT decks and have adopted many innovated building techniques for working with both materials. We understand that Ipe may not be a fit for everyone and do work with many of the composites materials as well. With a wealth of new higher quality composites to choose from these days there is likely a composite or man-made deck material to suit you. We like Evergrain, Trex accents, Azek, and Correct Deck, we are also considering Sensibuilt and TimberTech products. We have built many Mahogany decks in the past but consider Ipe a better choice. Another exotic wood we would work with is Tigerwood, but we understand the grain may be too "flashy" or busy for some. All of our decks are framed with #1 PT (pressure treated) lumber.
4. What is the first step?
We strongly recommend spending some time visiting all the pages of this site. You should get a strong feel for the quality of our work and the types of designs we offer. The online estimate page is an excellent contact point to get the process started. Most of the time, once we have your info and some of your ideas we can e-mail you a quote. Our pricing page has some charts and sample project prices. Feel free to e-mail us or phone us and we will try and set up a time to meet with you. (Keep in mind that during our peak season we are processing many calls.) E-mail seems to be the faster method of connection as we check our mail very often and will return e-mails after hours.
5. What happens next?
If you use the online estimate page, we will contact you to confirm we have received your information, many times we will visit your site to snap a few pictures and take some measurements, then we will send you a quote and a preliminary design, often with maybe a few tweaks of the design via exchanging e-mails we can settle on a design and either meet in person or go to contract.
6. Do you have a written contract?
Yes, we will sign a written contract with you once the design is finalized, which gets you into our schedule.
7. Do you require a deposit?
Yes, we require a 1/3 deposit at contract. The balance is due upon completion of the project because we inventory a great deal of expensive materials and we prefab much of your deck in our shop (rails, stairs, benches, etc.) We also handle the permit fees so much of the expense on your deck is incurred before we arrive the first day.
8. What is your lead time?
Weather and permit delays make exact scheduling difficult. You will receive an approximate start date at contract, but we complete the decks in the order of the contract signing, barring permit delays. We will keep you abreast of schedule delays, or if we are available to complete your deck sooner.
9. How long does a deck take to complete? Deck installation time
As much of the work is done in our shop prior to coming to your home, work time at your site is reduced. Also, we have developed incremental steps to deck building. Usually, once the footings are in place, we aim to frame your deck one day, lay the decking on day two and three, move to rails and stairs, and many times complete the on-site deck work in one week. Again, we would have dug and poured the footings previously as scheduling with the town hall had allowed.
10. What time do you start/finish?
We know everyone has a busy schedule, so we try to make ourselves as unobtrusive as possible. As such, we do not come to your house much before 9:00 and like to be finished around 4:30 or 5:00. Of course we have plenty of work to do in the morning before we arrive at your home and in the evenings with shop work, organizing the materials, etc. but this take place at our shop.
11. Do you clean up each day?
Yes, we deliver what we need for the day and remove excess materials and scraps each day. We try to leave your site as clean and organized as possible. As such, we rarely have a large lumber truck delivery a huge pile of lumber or a dumpster delivered to your site.
12. Are there hidden costs or extras upon completion?
Very rarely does the final price vary from the contract specified about. Usually, only when the homeowner calls for a change midway thru the project is there ever a back charge. We are much happier sticking with the original contract price and plan.

13. When is the best time to build a deck?
March thru June are by far the busiest months of the year, as such we can offer some discounts to customers willing to wait until a slower season or be put into a "standby" pool that can be fit into our schedule when an opening develops. Further discounts or incentives are given in the winter months when we are normally the slowest.
14. Do you handle the permits?
Yes, most of the time we will handle the town hall permit process. Exceptions are when a customer would prefer to do the leg work and save some money, or when most of the deck will remain and we are just reviving or restoring the existing deck
15. What is your warranty?
Two full years on everything. Most of our materials are warranted by the manufacturer for lifetime. It is our policy to do the right thing even when a customer calls a few years out of warranty we try and help out whenever we can, usually by replacing a bad or damaged board for free.
16. Do you use hidden screw system?
No, from experience we know that face or though screwing is simply the best and strongest method for outdoor deck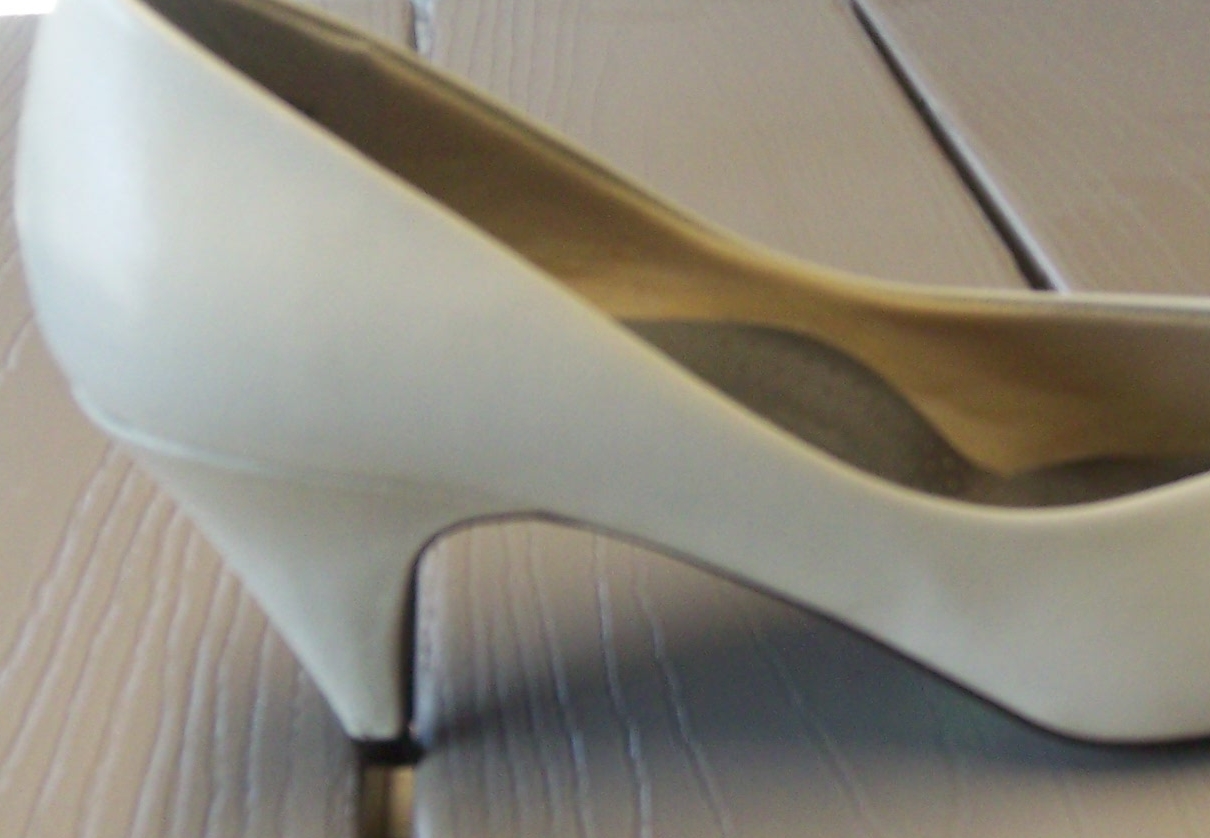 projects, also moisture penetration is not an issue with Ipe or composites. Common hidden fastener issues include cupping, shrinking form fastener, prong penetration cracking, boards not completely fastened flush or "trip hazards" or and even fastener loosening and failure. Not to mention initial expense (both materials and labor) make hidden systems not desirable. Also, most hidden systems force larger deck board spacing then desirable, large enough that a women's high heel may become lodged between boards. Reparability and deck pattern flexibility are also negated by use of hidden systems. The web is loaded with hidden fastener horror stories We would much rather see you spend the hidden fastener expense in a larger or nicer deck or just keep the savings.
http://www.deckspecialists.com/hidden_fasteners.html
17. Does Ipe need to be sealed to last outdoors?
Ipe does not have to be oiled or sealed and will weather to a beautiful silver patina in about a year with no splitting or splintering problems common to other outdoor woods, However, to preserve the rich deep natural color of the Ipe (if you so desire) several light oiling are required.
18. Do composite decking require additional support or framing?
Most of the newer composites now claim to be able to span 16" with straight decking however, we recommend 12' centers on the joists especially with diagonal decking patterns.
19. Are decks a good investment?
In a recent study by remodeling magazine they noted that decks offer the highest resale value to cost ratio then any other home improvement. In our area, homes are expected to have a nice deck and resale value of your home can be greatly influenced by the quality of your deck.
20. Are you competitively priced?
Yes! In the same study from remodeling magazine, Deck Specialists inc. was well below the national and state average for PT treated and composite decks, and this was for a very simple deck where we would install a much more custom design for the same price. No information for Ipe decks was available on this report, but we feel we are even a better buy on an Ipe deck!
21. Do you offer free estimates?
Yes, our estimates are free, and please check out our online estimate page
22. Any hard sell?
No, we do not try to hard sell you, we feel our product sells itself. We will work with you to design and build you a deck that fits your budget. We will not try to sell you a bigger or more expensive deck then you need
23. What size deck is best for me?
There is no cut and dry answer here, generally a 16'x14' is a good base size, but your deck should fit your home and your lifestyle. We work with you to design a deck that fits your needs, and we will not try and sell you more deck then you need. Please read our deck size article
24. What composite decking is best?
There are many composite boards on the market maybe more then ever, good news is these newer boards are much better then the original composites. The look and feel and texture are varied and everyone has their favorites, we like Evergrain, Azek and Trex's newer offerings, as well as correct deck. Sensibuilt looks promising as well as Timbertech's products. Please review our man-made materials page
25. Screws or nail gun?
We have been exponents of using screws for fastening our decking for years, We have never resorted to nail gunning decking no matter what the urgency of the completion. Thru-fastening with a high quality screw is proven to be by far the best method of decking fastening and we are advocates of such. Our rail systems are also screw fastened. Screws rarely back out of pop up like nails and holding forces are much increased over nails.
26. Do you use sub-contractors?
No, we build all our own decks! we do not farm out our decks, our installers take pride in our construction and we stand behind all our projects.